CACIB LIPICA 2 7-10-2018 (SE&O)
BOB
GAIA EARTH GODDESS OF THE WINDY LANDS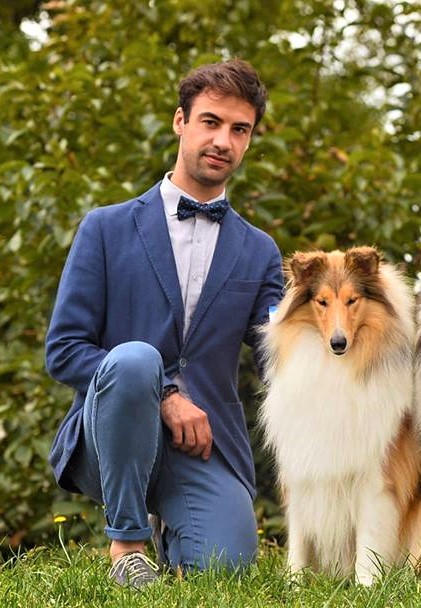 2 EX R-CAC
AFTER EARTH
(Dallinaire un Miracle of Love x Alabama)
All.
Celestini Alberto -
Prop.
Celestini Alberto
3 EX
EVERYBODY NEEDS SOMEBODY NERO DELLA CAMBIANELLA
(Wild And Free Blue Della Cambianella X Candice Du Val Des Petites Genies)
All.
Pascale -
Prop.
Pascale
1 EX CAC CACIB
FENICE NERA DI CAMBIANO
(All Blacks Aaron Di Cambiano X Samhaven Temptation Ladnar)
All.
Garabelli -
Prop.
Solbiati
2 EX R-CAC R-CACIB
FLEUR DE LA COEUR FULVA DELL'ANTICA EPOREDIA
(Dallinaire un miracle of love x charlotte fulva dell'Anttica Eporedia) All. Bertone - Prop. Vallino
4 ?
MADAME ROYALE DI VILLA ASSUNTA
(Gaidar Le Berger Di Villa Assunta x Fancy Free Du Clos De Seawind) -
All.
Sambucco -
Prop.
Podestà
VG
F
AITH THE LIGHT IN THE NIGHT
(Avalanche The Nightrider From Sky's Garden X Kimberly That's Amore Umbria) –
All.
Angioni -
Prop
. Gangemi
2 EX R-CAC
ONE LADY IN HEAVELY
(Wicani Frozen ire x aith the light in the night All.Gangemi- Prop. Gangemi
GIOVANI FEMMINE (2 Classe)
1 EX BEST YOUTH BOB
GAIA EARTH GODDESS OF THE WINDY LANDS
(Skabona Oriental Style x Black Swan of the Windy Lands)
All.
Furlan -
Prop.
Celestini